The Experience to Protect Our Waukesha County Family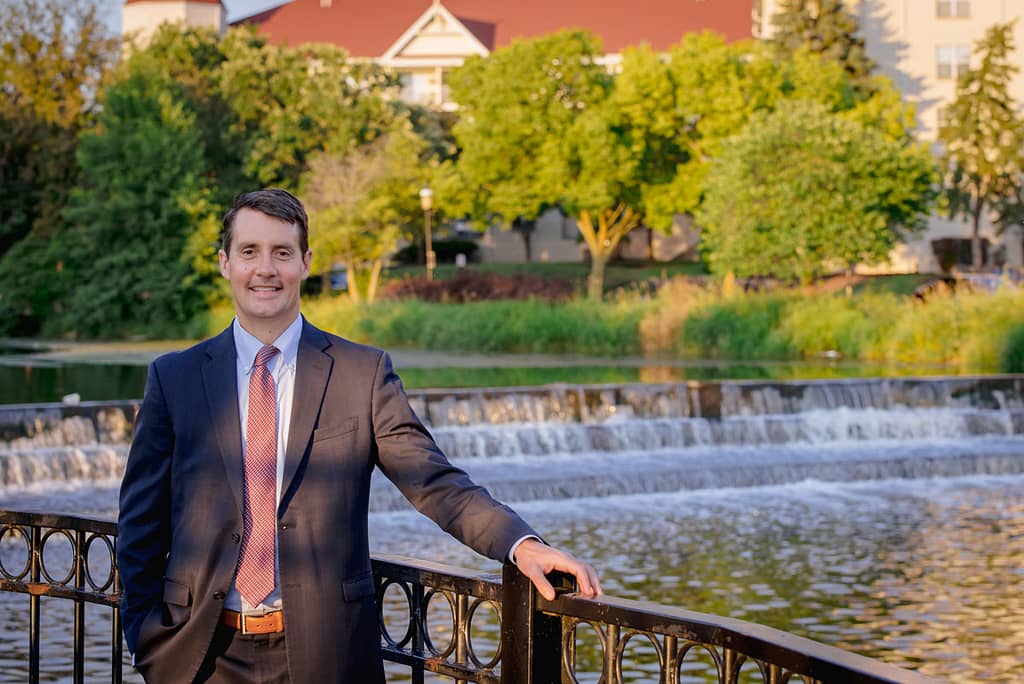 Mission:
I strongly believe that we aren't protecting anyone in Waukesha County if we aren't protecting our children and families first.  As a father of three and a career prosecutor, it has been my belief that protecting one's community is as important as protecting one's family.  I've spent most of my 17 years fighting for kids and families in every community I have served. I am making it my mission, through my campaign for District Attorney, to serve and support the people of Waukesha County.
Raising My Family In Waukesha County:
Waukesha County welcomed my family in 2013. I have done my very best, both professionally and personally, to reciprocate that kindness. I care deeply about our community, this special place where I've raised and watched my family grow, and I will work fearlessly to see that it remains this way.
Importance of Proven Leadership:
I've proven myself as a leader both personally and professionally. For many years I served as the President of the Association of State Prosecutors – a voluntary trade association devoted to improving the conditions of all prosecutors across Wisconsin (approximately 400 total).  I was proud to be President during a time when we achieved (along with other stakeholders) multiple years of pay raises for prosecutors, as well as a one-time, historic increase of more than 70 new positions statewide.
Serving My Community:
For approximately three years, I served on the City of Waukesha's Park and Recreation Board. I currently serve as a board member of Parents Place in Waukesha.  I am a member of the Federalist Society of Wisconsin. I am a member of The Big Yellow House's (CARE Center) Advisory Board, as well as The Women's Center's Domestic Violence Task Force. We were active members of the Catholic Community of Waukesha, before joining and becoming active members of Saint Charles in Hartland. I am also a current and active member of the Waukesha Rotary Club.
My Experience:
It is my honor and privilege to currently serve as a Deputy District Attorney for Waukesha County. Over the past 9 years, I have served southeast Wisconsin as a criminal prosecutor, always with the aim of protecting children and families across this region.
Upon graduating from Loyola Chicago School of Law in 2005, I worked for two years in Rockford Illinois as a prosecutor. In 2007, when my wife graduated from medical school and was selected to attend her residency (and then fellowship) training at Emory University, we moved to Atlanta. I worked for nearly 5 years in the Clayton County District Attorney's Office, a metropolitan county on the south side of Atlanta. There, I prosecuted some of the most heinous cases of my career (including three former death penalty cases).  From 2009 until 2013 (when we moved from Atlanta to Wisconsin), I was the Supervisor of that County's Crimes Against Women Unit.
In January of 2014, I began work with the Milwaukee County District Attorney's Office, first as a domestic violence prosecutor, then as a sensitive crimes' prosecutor.
In December of 2015, I was hired by the Waukesha County District Attorney's Office, and served as the regional Domestic Violence Resource Prosecutor for Southeast Wisconsin. Through this position, I was responsible for training other prosecutors across Wisconsin, as well as handling the most complex domestic violence cases in our region.
In January of 2017, I transitioned into a more focused role as Waukesha County's primary sensitive crimes prosecutor.
In 2019, I was promoted to the position of Deputy District Attorney, one of three supervisory positions in the Waukesha District Attorney's Office. I am responsible for managing one-third of the Office's prosecutors. This includes four other members of our County's Domestic Violence and Sensitive Crimes Unit.
In total, I have tried approximately 120 jury trials. I strongly believe in the adage that, as a trial attorney, the more cases you try, the better you become.
I'm proud of my track record of leadership and experience and service, and firmly believe that these are the very qualities that Waukesha County residents expect in their next District Attorney.
About Mike